Topographical map of the Fan Mountains (Fans) in Tajikistan. Home of over 10 5000+ meter peaks...
0 miles away
Near Ayni, Tajikistan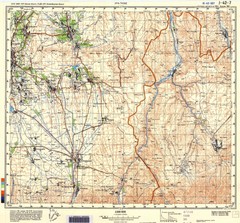 Topographical and road map of the Ura Tube, Tajikistan region. "Istaravshan (former Urateppe...
65 miles away
Near Ura Tube, Tajikistan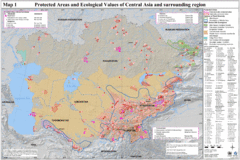 UNEP map of protected areas and ecological values in Central Asia and surrounding region.
page 1 of 1