City map of Krasnoyarsk, Russia. Some bus stops and hotels highlighted.
0 miles away
Near Krasnoyarsk, Russia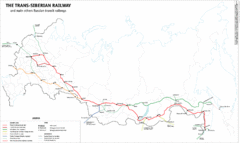 Shows the route of the Trans-Siberian Railway and other major Russian railways
119 miles away
Near Russia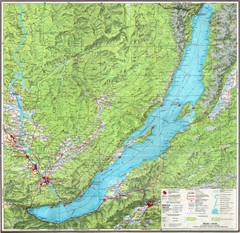 Map of Lake Baikal in Eastern Siberia. Lake Baikal is the world's largest freshwater lake in...
615 miles away
Near Lake Baikal, Russia
page 1 of 1