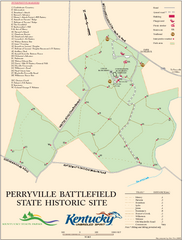 Map of trails and interpretive markers for the historical site of Perryville Battlefield.
0 miles away
Near Perryville, KY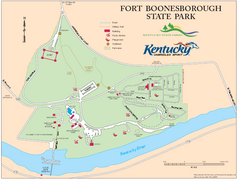 Map of trails, historical sites and facilities at Fort Boonesborough State Park.
39 miles away
Near Richmond, KY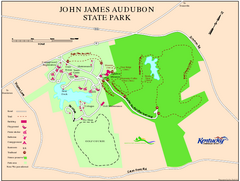 Map of trails, facilities and historical sites in John James Audubon State Park.
142 miles away
Near Henderson, KY
page 1 of 1