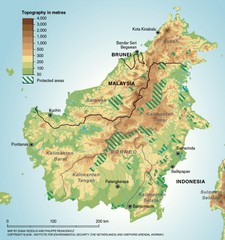 Physical map of island of Borneo, Indonesia showing protected areas. Shows topography in meters.
0 miles away
Near Borneo, Indonesia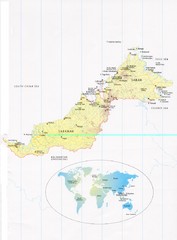 Overview map of Sarawak and Sabah, Malaysia. Also shows Brunei Darussalam. Inset shows location...
257 miles away
Near Sabah, Malaysia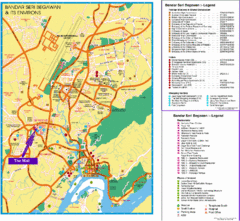 Tourist map of Bandar Seri Begawan, Brunei and environs. Shows foreign missions, hotels, shopping...
340 miles away
Near Bandar Seri Begawan, Brunei
page 1 of 1